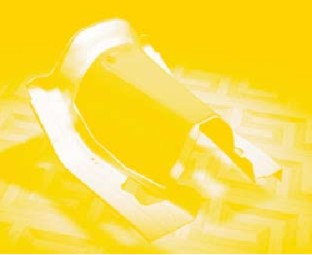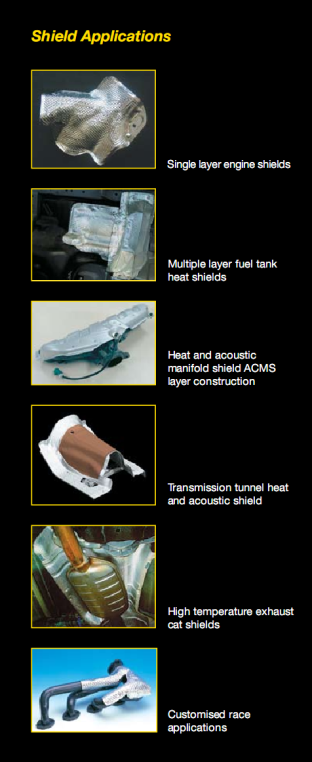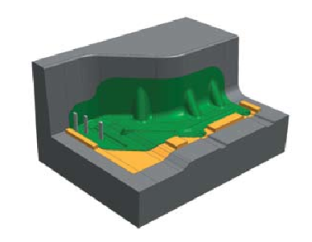 DCI is a leading Australian designer and manufacturer of patented Thermal & Acoustic Shields. Our technology enables us to create superior heat/acoustic shields that are lightweight, recyclable and cost efficient. Robust acoustic shields are produced, tuned to abate desired frequencies and can be combined with heat shields providing a total thermal/acoustic solution.
Thermal - Heat Management Shields
Heat shields are constructed of embossed aluminium in single or multiple layers, dependant on the insulation rating required. Steel and other alloys can also be layered in high heat applications.
Acoustic Shields
Robust acoustic shields are constructed from a combination of materials in varying grades & thicknesses, to effectively dampen sound.
Properties
Heat Shields:
Reflect Radiant energy

Laterally conduct heat

Act as an Insulating barrier

Environmentally efficient and fully recyclable

Can be formed to suit application

Cost effective & easy to install
Acoustic Shields:
Tuneable to frequency ranges

Zero Burn Certified

Resistant to petrochemicals

Lightweight and economical

Can be pre-attached and installed with heat shield
Materials
Heat Shields:
Steel

Aluminium

Stainless

Single or multiple combination layers
Acoustic Shields:
Polyester

Fibreglass

Ceramic paper

EPDM - Foams

Acoustic blankets
Shield Design & Customisation
Shields are designed, manufactured and pre-formed to suit the application. We have CAD/CAM Capabilities to create and customise shields.

Download PDF Brochure